Four Hand Massage Service in Dubai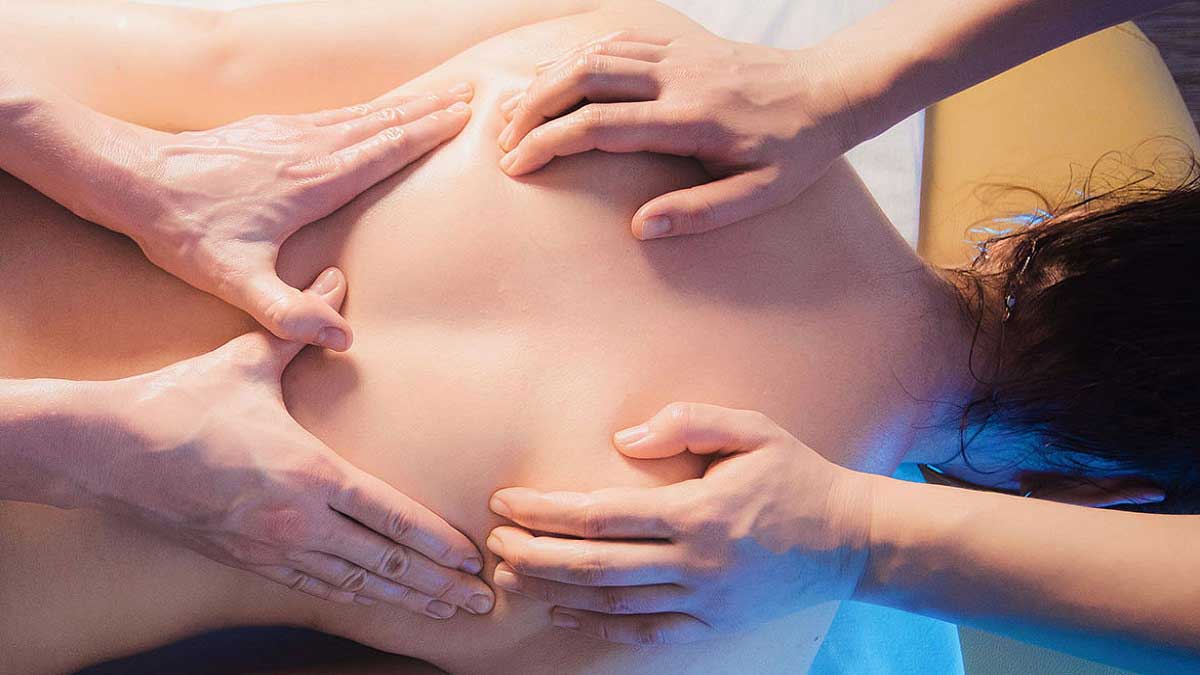 Four-handed massage - also known as duo massage - is a massage where two therapists work on you at the same time, mirroring each others' movements. For example, both your legs or arms are being massaged at the same time. At Health Land Massage center in Al Barsha - Dubai we have professtional massage therapists from Arab - Thailand countries, they will help you feel relaxed after the tiring work to enhance flexibility, relieve fatigue, and improve overall body energy. where Two of our professional massage therapists work together to provide a four-hand massage therapy if you are near to Al Barsha to help you reach relaxation and comfort.
"We will help you avoid pain and prepare your body and mind for optimum performance. You can get a professional double massage service that gives you exceptional hours of relaxation and an unparalleled balance between mind and body.When you visit Our massage center in AL Barsha - Dubai ask for four hands massage service , you will drift into a meditative mood forgetting all your worries. Our
Massage
therapists are professtional from Arabic countries - and Thailand. This massage service in Dubai is just like Double massage feeling with four hands moving from one pressure point to the next. This treatment needs the time and effort of two Massage Therpists "
you will have a four hands sensory experience followed by the sound of soft and soothing music that will contribute to a true state of well-being. The treatment will have you feeling like royalty, Our massage table is Luxury. To book an appointment for a four hands massage in Dubai - Al Barsha, you can contact us on +971 555883456. We are also available on WhatsApp App on the same number. You can choose between a 60-minute or 90-minute massage session. Extended hours are available on request.
Our Massage Services
Our Massage Offers